Michigan Sugar Company investing millions into its Pioneer City factory
By Rob Clark | Director of Communications and Community Relations Michigan Sugar Company
CROSWELL, MICHIGAN – It's Wednesday afternoon at Campbell's Cuts Barber Shop in downtown Croswell. Owner Lance Campbell has got one in the chair and three on deck.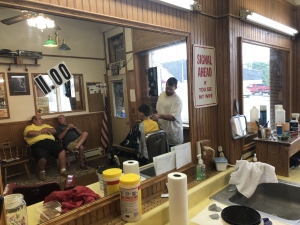 Just blocks away, a flurry of activity is taking place at the Michigan Sugar Company plant in town, where workers are in year three of a fiveyear, $65 million capital upgrades project aimed at increasing sugarbeet processing capacity by 50 percent. When all is said and done, the factory will be able to slice 1.25 million tons per year.
It isn't long before a discussion about the factory
breaks out in the barbershop.
"That's a lot of money," says Randy Bales, who has three nephews working for Michigan Sugar and speaks with affection in his voice. "It means they're going to be here a while."
The factory has been in Croswell – a tight-knit, Sanilac County farming community of about 2,300 residents – since 1902.
Jerry Dawson, who is sitting in the chair next to Bales, quickly adds his two cents about the investment at the plant. "It means quite a lot," he says, thoughtfully. "They've been a real asset and they've always been a good company to their employees."
Dawson knows that first hand. "Many moons ago," he worked for Michigan Sugar Company and still has vivid memories of filling 100-pound bags of white granulated sugar sometime around 1963.
Today, the factory employs 105 workers, many who make their way to Campbell's Cuts – formerly Kettlewell's Barber Shop – for all their grooming needs.
"I cut a lot of the guys' hair," says Campbell. "The factory employs a lot of people in a small community. It allows people to live here and go to work here rather than having to live in a different community and drive long distances to work.
"There are a lot of guys there with a lot of years of experience, so they must be doing something right. In this day and age, it's nice to see a company keep people for 30, 40 years."

What they say in Croswell
If you spend enough time in Croswell, you're likely to have more than a few people tell you that everybody in town has either worked at the Michigan Sugar factory or knows someone who has.
Ken Bennett is one of those people.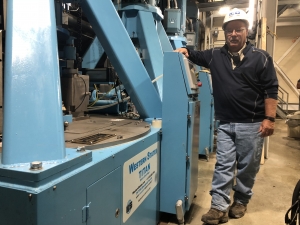 Bennett has worked in the sugar industry nearly 40 years and came to Croswell in 2010 as the factory manager. There is pride in his voice when he
notes the Croswell plant is one of the smallest sugar factories in the world.
"And after we complete this capital investment, we'll be the same – one of the smallest sugar factories in the world."
But, increasing capacity from 4,000 tons per day to 6,000 tons is vital, he says, in reducing costs related to transporting beets to Michigan Sugar's other factories and reducing the cost per ton to process the crop.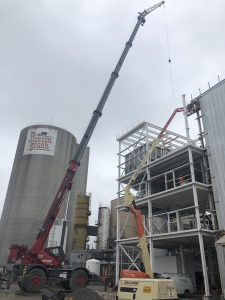 Bennett knows the old factory like the back of his hand and can quickly rattle off details:
• 300 pumps.
• 600 electric motors.
• 5,000 valves.
"And we're not even talking floors and walls and roofs," he says. "But Michigan Sugar takes care of its factories. They invest in repairs and maintenance."
That is really important, Bennett says, because in Croswell the Michigan Sugar factory is essential not only to the town's past, but to its future.
"This factory will provide future generations with employment opportunities just as it has for past generations," he said.
A sigh of relief
Croswell City Administrator Sam Moore echoes that sentiment:
"Having a core industry like Michigan Sugar help anchor our community is the difference between a small town that is vibrant and small town that is dying," he says.
Moore, who also serves as the top executive for the Croswell Chamber of Commerce, said Michigan Sugar's continued investment in the factory is a "sigh of relief."
"From the city's standpoint, it is very reassuring to know that factory isn't going anywhere," he says, noting Michigan Sugar is the No. 1 taxpayer in Croswell, its top consumer of water and electricity and – along with Gielow Pickles and Cotterman Co. – one of its largest employers. "Croswell wouldn't be here if not for Michigan Sugar Company."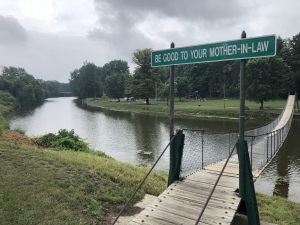 Even Croswell's most famous landmark – its signature swinging bridge across the Black River – can be attributed to Michigan Sugar Company, according to Moore.
"The Swinging Bridge was originally put in thanks to Michigan Sugar," he says. "They wanted a way for their employees to get from one side of the river to the other and provided all the materials and labor."
Bill Angerbrandt, who runs the local Farm Bureau Insurance office in Croswell, says without Michigan Sugar the Swinging Bridge wouldn't be the only thing missing from town.
"Michigan Sugar is part of this community and the economic impact is just monumental," he said, noting about 20 percent of his clients work for the company. "Half the businesses wouldn't be here if not for them."
Angerbrandt grew up in Port Huron and now lives in the tiny town of Melvin near Yale. He opened the Farm Bureau Insurance office in Croswell in 2004 and quickly came to understand the symmetry between the city and the company.
"This isn't just a business to them," he said. "They are a big part of the fabric of this town, and, man, this is a busy little town in part because of Michigan Sugar. We have three companies here that make it possible to live in the city, make a living wage, earn benefits and buy homes. "Quite simply, it provides stability. They are the foundation of this town."
Pioneer City
Kitty-corner from Angerbrandt's office sits The Camm Café, a mom-and-pop restaurant owned by Jackie Martin and her sons Robert and Tyler.
Like many of the small businesses in town, Martin sees first-hand the impact Michigan Sugar has on the community.
"We feed 'em," she says, matter-of-factly. "They come in to eat, but we also make deliveries there quite often. They just say, 'Come to the grey door.' We take a lot of bacon cheeseburgers to Michigan Sugar Company.
"It has a huge impact."
Croswell's main street is dotted with other small businesses like Jeff's Marketplace, Ehardt's Pharmacy, Westbrook True Value and Eastern Michigan Bank, which still operates in the former State Bank of Croswell building featuring a cornerstone chiseled with the date 1880.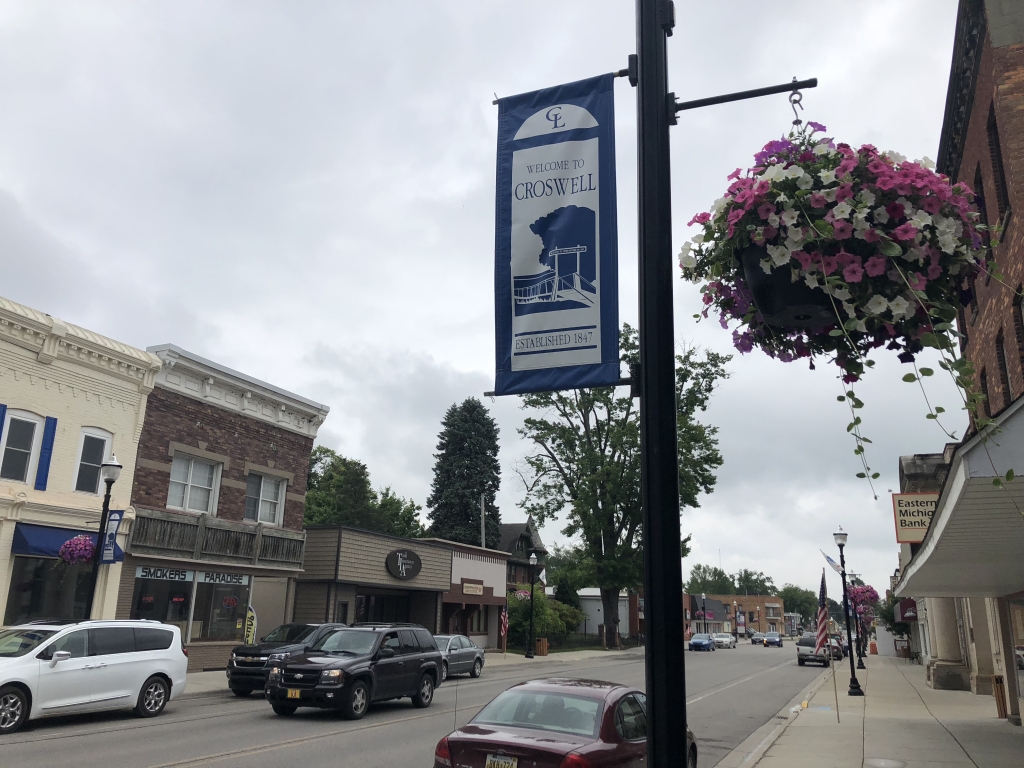 Heather Gordon, who planted her career with Michigan Sugar in 2001 and now works as a House Leader, says those small businesses are equally as important to Michigan Sugar as Michigan Sugar is to them.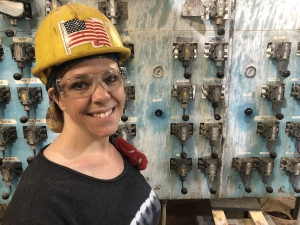 "The local hardware store will keep parts they know we need," she said. "The local auto parts store keeps certain oils on hand they know we need. Yes, the factory is a big reason they are still here, but because they are here, we can still run uptown, go two to three miles, for those items."
Gordon – whose father Phil Levitte worked at Michigan Sugar's Croswell factory for 35 years, and whose brother Mike Levitte also works at the plant – calls Michigan Sugar the "lifeblood" of Croswell and said its presence has woven its way into the community in many ways.
In fact, when you first drive into town, a welcome sign proudly proclaims Croswell as "Pioneer City," a tip of the cap to the Pioneer brand sugar produced just up the road by Michigan Sugar Company.
And Pioneer City comes to life every July as the community celebrates Pioneer Days – a threeday festival with events for the entire family. This year's event takes place July 20-22 and includes the following events: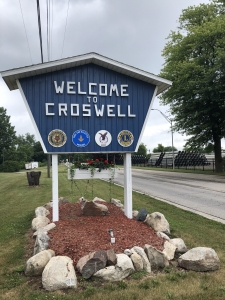 Friday, July 20
• 6:30-9 p.m. – Car Cruise & Show
• 6-9 p.m. – Kuhn Brothers Band
Saturday, July 21
• 7 a.m. to noon – Country Breakfast
• 8-11 a.m. – Fishing Tournament
• 9 a.m. – 18-Hole Disc Golf Tournament
• 6 p.m. – Parade
• Dusk – Fabulous Fireworks
Sunday, July 22
• Noon to 4 p.m. – Classic Car Show
• 2 p.m. – Cardboard Boat & Kayak Races
For a complete schedule of events, go to www.cityofcroswell.com.
'It's my home'
This summer has been a particularly busy inter-campaign at Michigan Sugar's Croswell plant and it's hard to believe that in just a couple months the factory will be up and running again, processing sugarbeets grown throughout the Thumb and in Ontario, Canada, where Michigan Sugar has about 10,000 acres.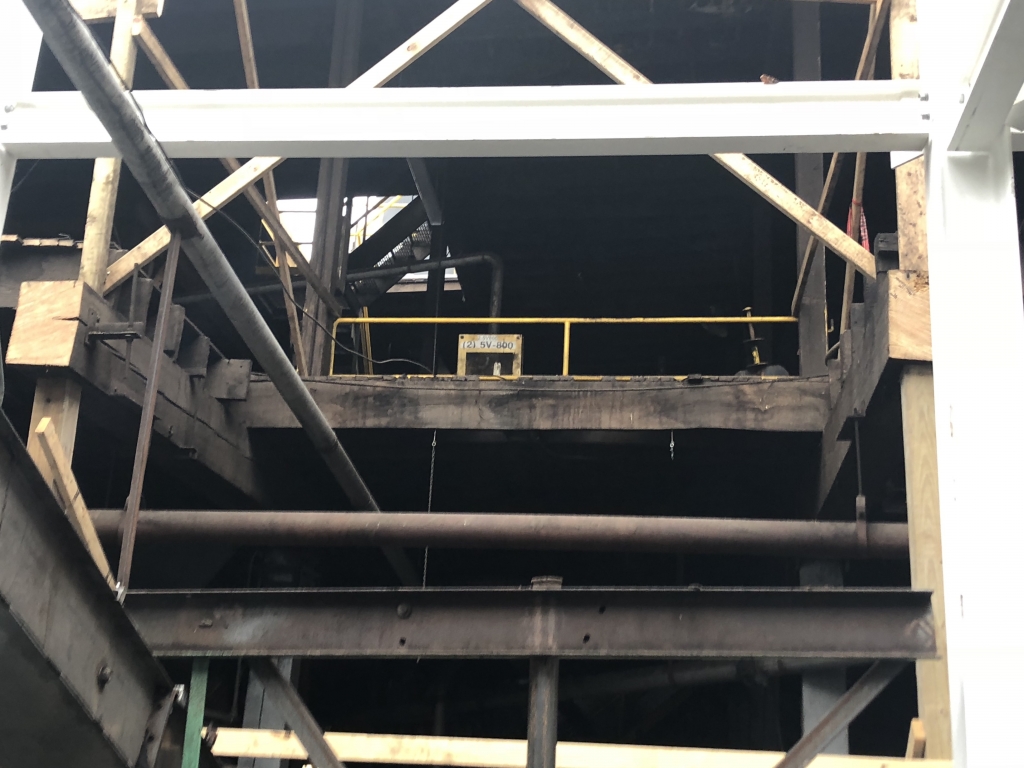 Among the $12.2 million in upgrades being made this summer are the addition of new juice storage tanks, two beet slicers that are replacing three slicers dating back to 1964, a fourth centrifuge that joins three others installed in 2016, filtration equipment and an expanded pulp pellet facility.
Outside the plant sits a pile of wooden beams original to the plant. They are being replaced with modern steel beams. A new substation in the boiler house stands in stark contrast to the original brick walls of the factory, which remain visible in many places.
Yes, this factory is old – among the oldest in the world – but the sense of progress is palpable.
So is the pride.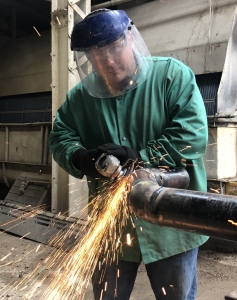 "Without Michigan Sugar Company, Croswell would be hurt," says Mike Bales, who joined the company in 2013 and currently works as a carbonation operator. "The
amount of electricity we use and the revenue and jobs this factory brings to town are really important."
Mike Bales is the nephew of Randy Bales, the guy from the barbershop. Mike's younger brothers, Matt and Tim, also work at the plant and their father Stephen Bales, who is Croswell's fire chief, is also a former employee.
"I think everybody in town has worked here at some point," says Mike Bales.
Indeed, that's what they say in Croswell.
But in this rural community, the Michigan Sugar factory is more than a place to work.
"I want to see the community and the factory do well," says Mike Bales.
"It's my home."
###
Rob Clark is Director of Communications and Community Relations for Michigan Sugar Company. He is a 1995 graduate of Knox College and worked for 22 years as a journalist before joining Michigan Sugar Company in 2018. He and his wife Claire live in Bay City and have four sons.