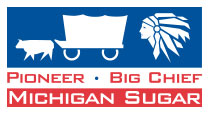 Purpose Statement: Making Life Sweeter.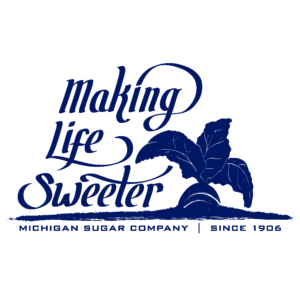 Michigan Sugar Company aims to make life sweeter, both literally and figuratively, for our grower-owners, employees, customers, partners, and communities. Whether it's a bag of our pure, all-natural sugar helping you bake your favorite family recipe, sponsorship of an important community event, providing a quality and stable work environment, delivering an order on time and as expected, or helping maximize profits for our grower-owners, Michigan Sugar Company has been Making Life Sweeter since 1906.
Mission Statement: Creating Growth & Opportunity.
Michigan Sugar Company aims to create growth and opportunity through:
Empowered and engaged employees and grower-owners.
A safe work environment and sustainable practices.
Efficient, innovative, and highly productive grower-owners and facilities.
Trusting relationships.
We believe this will lead to:
Increased production and high-quality products.
Engaged and happy customers.
Thriving communities.
A bright future for our cooperative.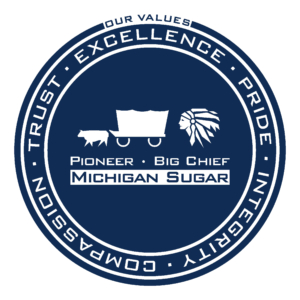 Excellence – With an empowered mindset, we benchmark our performance to improve and collectively achieve "best in class" results.
Pride – We honor our roots, great tradition and culture with a deep sense of purpose toward those we serve.
Integrity – Honestly and respectfully, we are consistent and act in ways that honor ourselves and others. We do what we say and say what we do.
Compassion – We care about our employees, growers, and community as family.
Trust – We believe in the reliability, truth, and ability of others. We assume positive intent.