The 'Why Sugarbeets for your Farm'
Sugar beets are a good rotational crop and provide diversity in a traditional corn and soybean rotation, helping to break disease cycles from this rotation. Sugarbeets can take some of the pressure off of corn and soybean planting, as sugarbeets are generally planted much earlier than corn or soybeans, as early as late March. Also sugarbeet harvest begins as early as mid to late August, this early harvest allows an excellent opportunity to plant cover crops or winter wheat, thereby increasing soil health.
Grower Testimonial: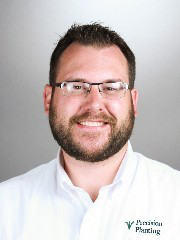 Jason Koning, Brown City, Michigan: I became a Michigan Sugar Company shareholder in the spring of 2020. It had been something I've wanted to do for several years. I've always wanted to diversify and grow crops other than just corn and soybeans. I had tried other specialty crops in the past, but the main reason why sugar beets is where we landed is because of the support structure – being able to rely on the ag staff like my field man or other sugar beet growers has been invaluable. Most beet growers understand that we aren't competing against each other, that if I succeed, then they also succeed, so I've gotten a lot of helpful advice from a large handful of other growers that I've developed relationships with.
Are You Interested in Michigan Sugar Shares?
If you are interested in buying or renting shares please select one of the options below. If you are buying shares please note that you can also purchase a common share. The holder of a common share gives you the right to vote during cooperative and district elections as well as run for board positions.
Upon submission, a representative from Michigan Sugar Company will be contacting you to discuss your application and the next steps.