Note to Prospective Suppliers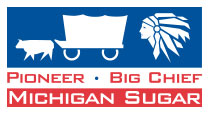 Thank you for your interest in joining Michigan Sugar Company's supply base.
In order for your organization to be given consideration you must read and agree to the below linked Terms and Conditions and also complete a brief Supplier Questionnaire (also linked below). Once completed and submitted, one of our team members will reach out to you should a need arise for your company's products or services.
Sincerely,
Scott Stanger
Director of Purchasing