Michigan Sugar Company's co-products include pressed pulp, beet pulp pellets, sugarbeet lime, molasses, betaine, and raffinate.
Michigan Sugar Company's co-products, other than pressed pulp and sugarbeet lime, are marketed by Midwest Agri-Commodities, a marketing cooperative comprised of American Crystal Sugar Company, Minn-Dak Farmers Cooperative, Southern Minnesota Beet Sugar Cooperative, and Michigan Sugar Company. Additional information can be obtained at www.mwagri.com.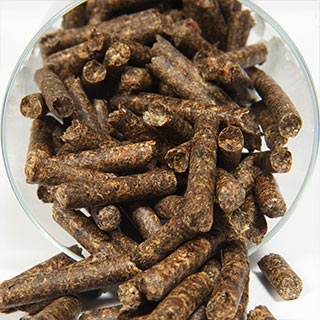 Dried Beet Pulp
Dried beet pulp is a very digestible fiber and useful as a highly nutritious, palatable and absorptive feed for cattle. It is a high-energy, easy-to-digest food that helps to stimulate milk production. Our dried beet pulp is also used in poultry, elk, swine and pet food diets. Beet pulp is available as shreds (bulk or bagged) or pellets (bulk or bagged).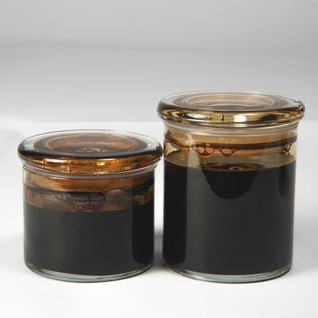 Molasses, Betaine, and Raffinate
Beet Molasses is a co-product of the sugarbeet industry, and offers a valuable feed resource to the cattle and fermentation industries.
Betaine is an excellent supplement utilized primarily in broiler nutrition. Betaine helps birds during heat stress and improves poultry meat production.
Raffinate is an excellent source of energy and a good source of protein and some essential minerals. In growing and finishing diets, it can be added in total mixed rations or blended with other liquid ingredients for a liquid feed. For beef cows and back rounding, it can be top-dressed to improve palatability of poor hay or corn stalks. Raffinate, commonly referred to as "beet juice," also is an effective de-icing agent for roadways and a more environmentally friendly alternative to traditional road salt.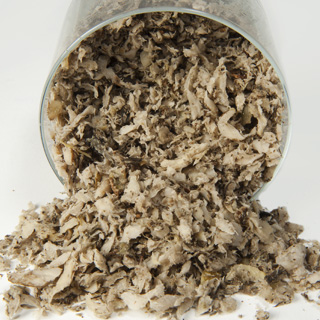 Pressed Pulp
Pressed sugarbeet pulp has been recognized as a valuable livestock feed by local herdsmen. It has a high-energy value, is a good source of protein and contains minerals that are essential for animal health. It is also highly digestible and can reduce digestive disturbances. Pressed pulp can be a key ingredient in livestock rations, especially for dairy and beef cattle. Our pressed sugarbeet pulp is made-to-order, with a guaranteed moisture level that will not exceed 75 percent.
Purchase Pressed Pulp: Contact us to place orders at 989-686-1549, extension 2264.
Great for agricultural soils
It neutralizes acidic soils, increasing soil pH
Increases microbiological activity; accelerating decomposition of crop residue
Improves legume growth
Improves stand, root growth and sugar content of sugarbeets
Purchase Sugarbeet Lime: For more information and to arrange your pickup time, call (989) 686-1549 • Option 7
Transportation Regulations
Truckers/users of sugarbeet lime must comply with Michigan Department of Environment, Great Lakes and Energy and Michigan Department of Agriculture and Rural Development regulations. A brief outline of the applicable regulations are as follows:
Truckers: the same regulations for hauling quarry lime apply. You may need to take steps to prevent blowing of dust from the truck.
Users: the nutrient loading should be accounted for in your fertilizing program. The sugarbeet lime contains: Nitrogen 5.5 pounds per ton, Phosphorus 1.0 pound per ton, Potassium 0.36 pounds per ton, Calcium 570 pounds per ton (80% as CaCO3 or limestone), Organic content 8%, Moisture content 10%-15%, and Micro nutrients typical background levels.
Application should be conducted to not impact any water. A more detailed discussion can be found in the Generally Accepted Agricultural and Management Practices for Nutrient Utilization as approved by the Michigan Commission of Agriculture.