Count on our quality sugar products to yield the results you deserve and your customers demand. Choose from an extensive product assortment, which includes many sizes and grades of granulated, brown, powdered and fondant sugars. In addition to the sizes below, we also offer 12/20 oz. canisters and sugar packets, to help you meet your customer's needs.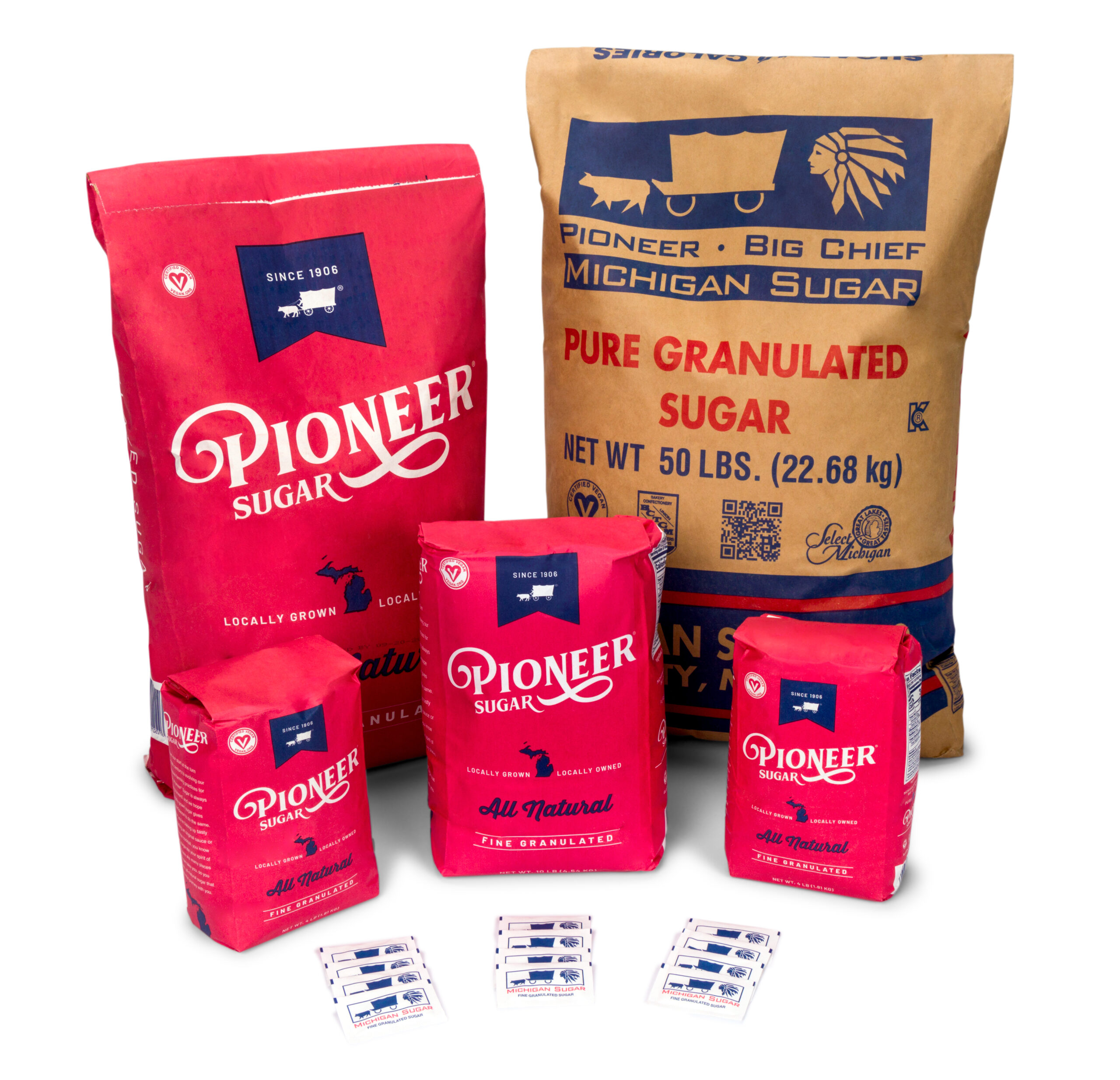 Granulated sugar
Our granulated sugar starts with sugarbeets that are grown by nearly 900 grower-owner families. Sizes include:
50 lb. granulated
25 lb. granulated
4/10 lb. granulated
8/5 lb. granulated
12/20 oz. canisters
Sugar packets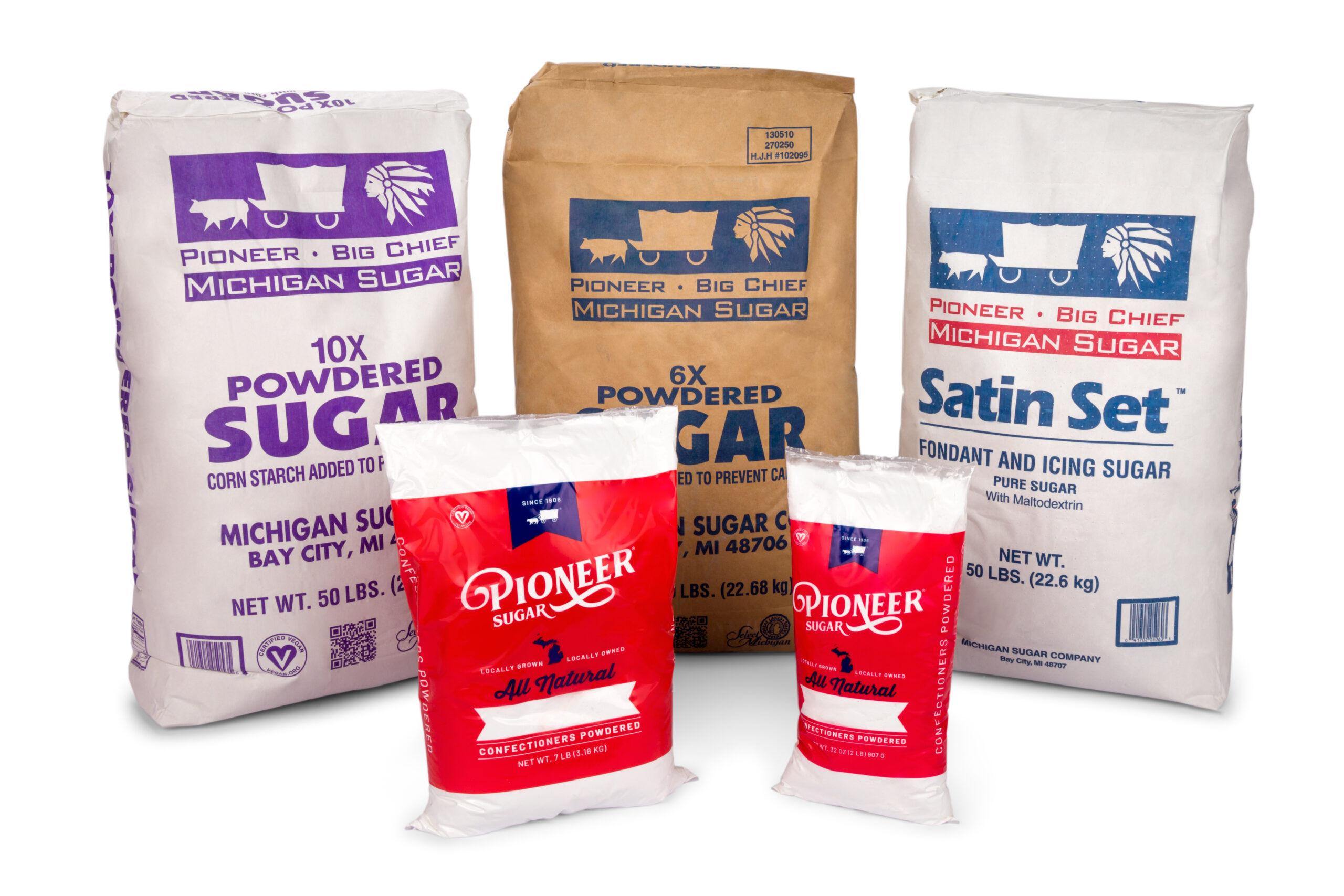 Powdered sugar
Michigan Sugar Company's confectioners powdered sugar is available in 6x or 10x consistencies. We also offer Satin Set™ Fondant and Icing Sugar for the bakery trade. Use Satin Set™ when you want superior glazes and icings.
We use cornstarch in all powdered sugar products to prevent caking. Sizes include:
50 lb. 6X confectioners powdered
50 lb. 10X confectioners powdered
50 lb. Satin Set™
6/7 lb. confectioners powdered
12/2 lb. confectioners powdered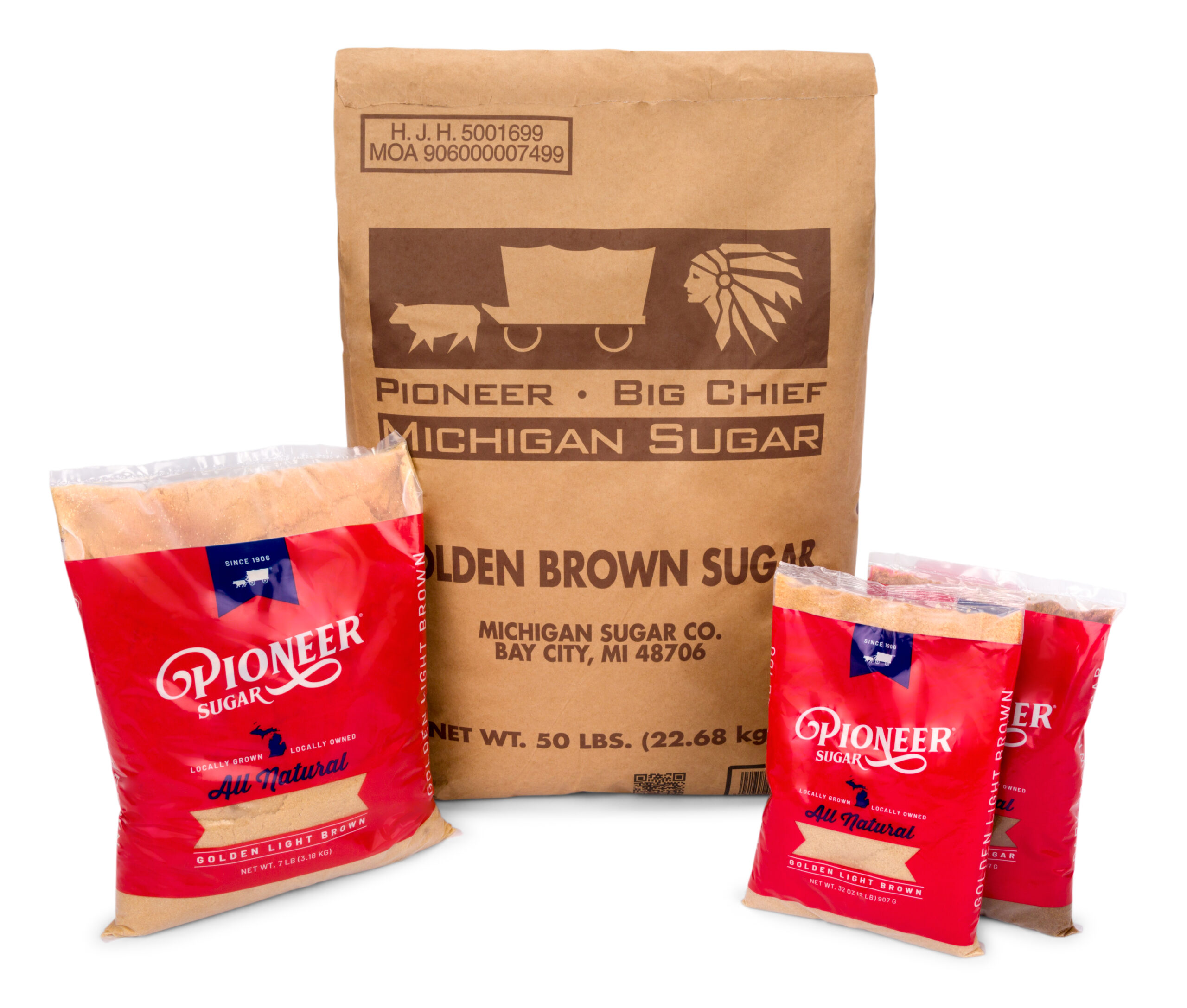 Brown sugar
Our golden light brown and dark brown sugars result from the precise blending of our pure granulated sugar and a premeasured amount of molasses. It is a combination that produces a brown sugar that meets your demand for color, consistency and taste. It is available in:
50 lb. golden light brown
6/7 lb. golden light brown
12/2 lb. golden light brown
12/2 lb. dark brown