Note to Prospective Contractors: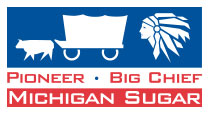 Thank you for your interest in working as a contractor for Michigan Sugar Company.
If you would like to be considered for a contracting job with Michigan Sugar Company and are not currently working with us, please fill out the Contractor Questionnaire form and submit it. Once you submit the form, one of our team members will reach out to you should a need arise for your company's service.
You can see current jobs available for bid below. We encourage you to check back to this site periodically as it will be updated with jobs for which we are accepting bids.
Sincerely,
Riley Olsen
Agricultural Supply Chain Manager
Current Jobs Available for Bid
There currently are no jobs available for bid.
For more information, contact Riley Olsen, Agricultural Supply Chain Manager, at riley.olsen@michigansugar.com.